Investor Training with Rhyan Finch
---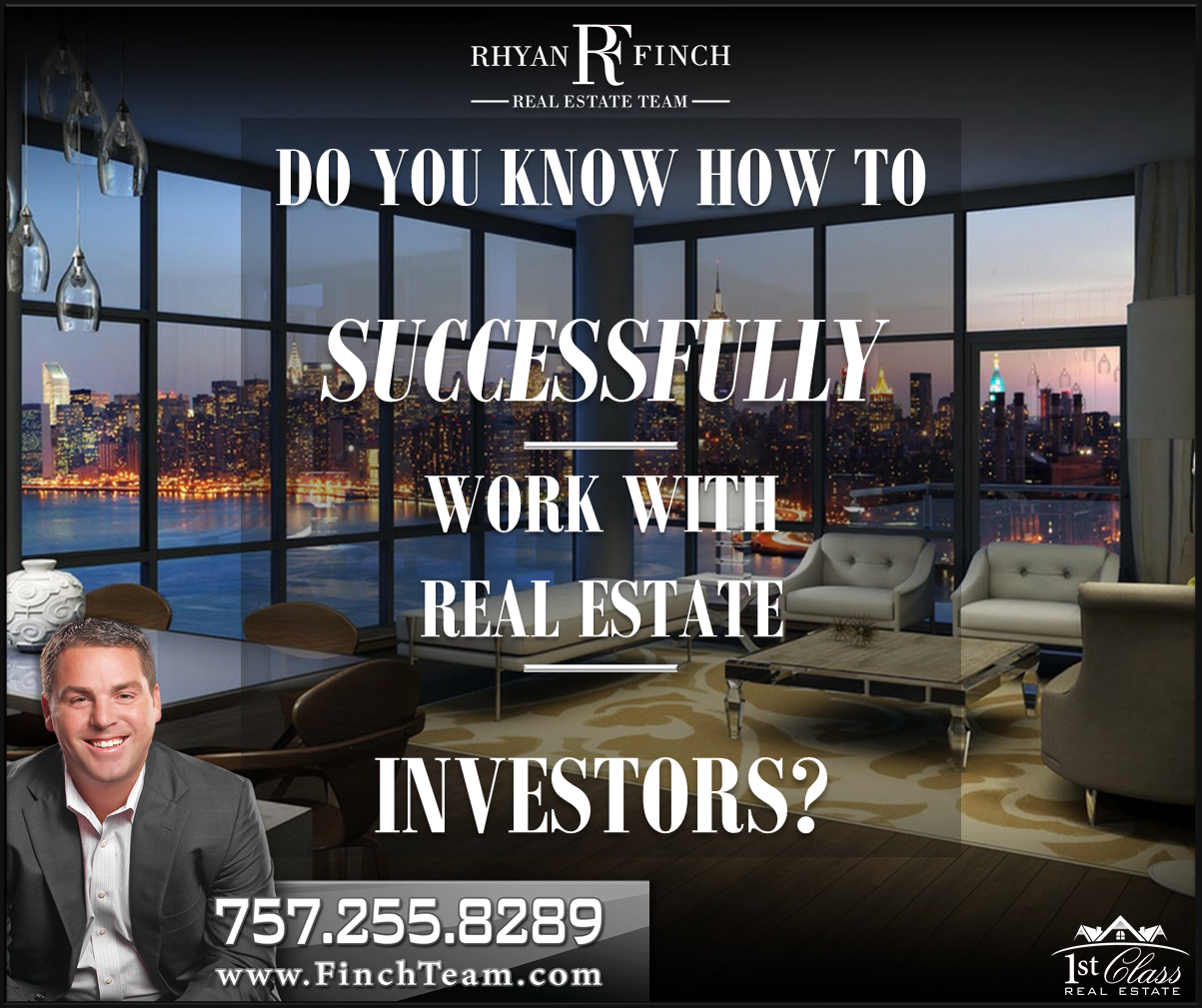 Come join us and get inside of the mind and numbers of investors
Rhyan Finch will be training real estate agents how to make money working with investors, flipping homes, rentals, and so much more!
Topics:
* How do I start? What should I take into consideration prior to becoming an investor?
* Risks and rewards – how do I reduce the risks and maximize my returns?
* Financing options.
* Financial benefit of owning investments, yearly depreciation and tax advantages.
* What is the best property type for you to achieve your goals, and how do you find it.
* … and much more.
WHO should attend? Anyone who is interested, or thinking of becoming a real estate investor.
RSVP NOW For This FREE Training!
1st Class Real Estate
2540 Virginia Beach Blvd, Virginia Beach, VA 23452
Wednesday, December 13th 9:00am - 10:00pm